Empower families in Uganda to rise above poverty
Support 22Stars in uplifting the organisation to a next level
22Stars is on a mission to empower families in Uganda to rise above poverty through local leadership, education and entrepreneurship. We believe that economic development and education, along with fostering a strong sense of community, are key to help communities break free of poverty. The 22STARS Foundation originated as the social business 22STARS Jewellery in 2013. While a product-based model is a great way to help people out of poverty by making sure they become more self-sustainable, the sales are also insecure. This is why we switched to a more holistic model that provides the communities in Uganda with a more stable and consistent income, allowing us to focus on Education, Entrepreneurship, and Local Leadership.
We have come this far that we can call ourselves a professional Non-Profit. Our projects use an integrated approach to community development – focusing on the development of economic, social, natural, human, and cultural capital. Empowered Ugandan people to preserve their culture, environment, and society is a proven result that makes us vey proud.
"We all live underneath the same stars."
Since the start in 2013 improvements are part of our daily business. With our critical eye we have come this far that the impact on lives is proven. And still there is room for optimization. The 22Stars team is growing as well as the expectations. We are ready to share our dreams to highlight them from a different perspective with you and serve better and more Ugandan people.
HOW YOU CAN SUPPORT
Two of the cases we can use your skills with:
Advising / brainstorm session about how we could run 22STARS even better with what we have at hand. With your experience on organisation optimisation we can bring even more efficiency into our processes.
Helping us finding an accounting solution and project management solution that fits our needs.
For more details on the execution of the projects leave a message in contact and we will get straight back to you.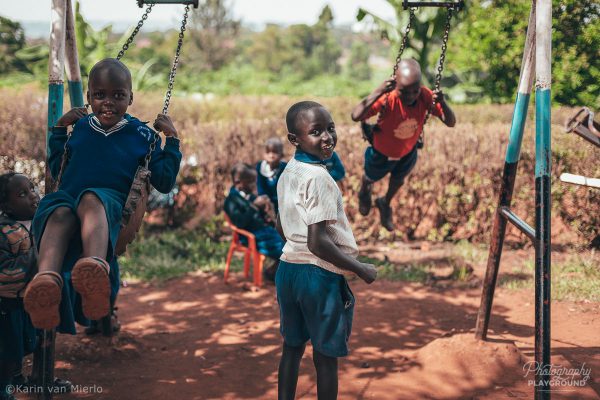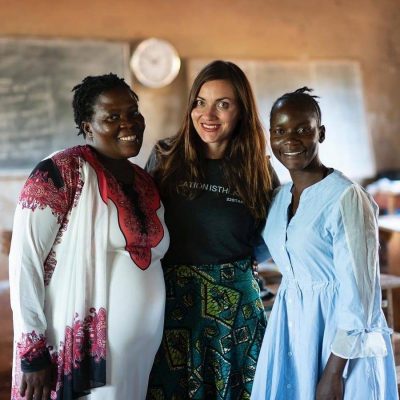 Co-founders from left to right: Susan, Stella, Aidah
Hi and welcome to 22Stars.
My name is Stella Airoldi, co-founder of this beautiful impactful foundation. In 2009 my studies in international law and human rights brought me to Uganda, where my interviews with refugees introduced me to the beautiful people, but also to the poverty around. Thereafter, my professional experience at the well-organized European Union in China taught me that my place to flourish is in the field, which brought me back to Uganda in 2012.
Some of the women I had met before, mostly widows and HIV positive, were earning their income from selling jewellery made from recycled paper. These women inspired me so much – and especially Susan Laker, who later was to become the co-founder of 22Stars – that I started to design and sell jewellery to finance social programs for the women on the ground. In addition to the jewellery project, I set up the 22STARS Foundation supporting more than 350 kids long-term and running 4 additional community development programs.
And this is where we are today: a growing foundation and growing number of beneficiaries in Uganda. Ready for efficiency!