Would you like to help setting-up outside-school learning experience in a country where this is not the standard?
'I wish for my child exposure to creativity and socialisation. I wish she'd learn that there is more than only books and a teacher who tells her wat to do. I wish for her to develop het own values and personality in a playful way, so that she learns that she owns her own life and that life can be fun.'
A learning Adventure is a dream that Gathoni is bringing to life for her 5-years old daughter and companions. The Kenian school system is focused on learning from books, by repetition and more uninspiring passiveness. No matter kids go to governmental or private schools, room for playful (self)discovery is lacking.
We are building a safe and creative playground for children (4-11 y) to discover themselves, learn (social) values and to just have fun with other kids. The future aspiration is a licensed Montessori/ Waldorf-like institution with a well thought program, group of fixed employers and volunteers, increasing number of children and involved parents.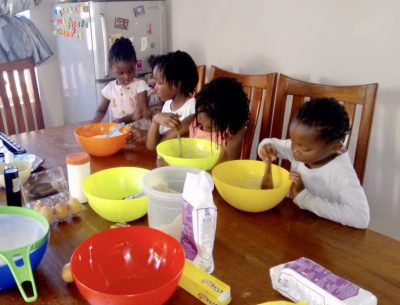 Kenyan kids can use more (playful) interaction to discover themselves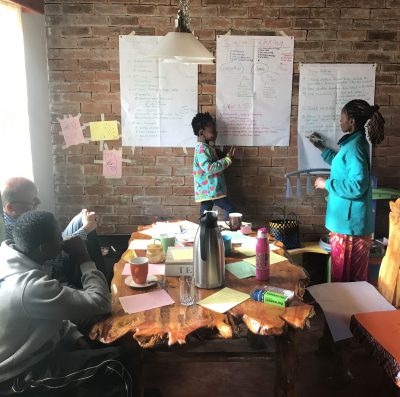 Learning Adventure is a fun and safe environment for children to enjoy a full day of activities related to an overarching theme, organised on a regular basis. Locally we have a Learning Adventure team that already has developed the idea,
Current status is that the plan is ready and we have had a Friends&family version as try-out and to collect ideas from the parents.
How you can help:
Prepare day programs: theme, activities, learnings. We are looking for a creative brain who is experienced in working with children of this age. Who knows what they can and cannot do themselves, activities that are both fun and educational
Bring the Learning Adventure to a professional level. Expertise and knowledge about the Montessori (or similar) school system is a pre, because that we of working is very inspiring to us.
Karibu!
My name is Gathoni and I am a working mum living with my daughter Alyonia in Nyahururu, a small town in Kenya. Thanks to my international friends I learned about after-school care in various countries and all the advantages that come along. Rigid (and also poor) Kenya is not experienced in such playful extra's. For most of the parents it is tough to combine work with family life. Learning adventure we have created with a small group of friends and with my daughter, in a professional (Design Thinking) way. I think big, so my dream is to create a permanent institution, based on the Montessori school system where children play and learn at the same time.
I am looking forward to work with you, to share experiences, ideas and to learn from each other. And of course, I love to share more about my beautiful country Kenya.