We can make the world smaller ourselves
For a very long time I thought I had to live up to the expectations of others: study hard, go to university, get my diplomas and always stay on the track turned into from to beginning with the goal to only become better in what you always will be doing. And all this is what should make us happy. Well, turned out for me that nothing is less true…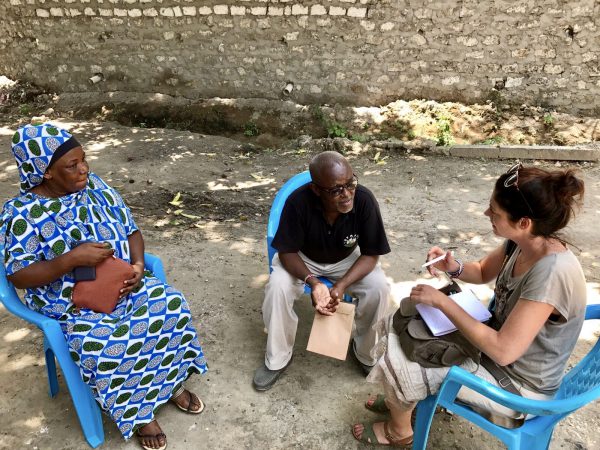 I see you
The solo traveling started in my mid-twenties. Immediately, wandering became my favourite addiction. Later I learned, it was the addiction to complete immersion and self-reliance. Some months later, my 'proper' professional life kicked off. Starting as a strategic consultant for various companies to partnership manager in different industries. Busy with relations, processes, numbers and negotiations. For my holidays I went out there. The travelling became more avid and adventurous to remote locations surrounded just by local people. The rougher and purer, the better. My camera became my best friend. It taught me to sit, observe and wait for details. For me a perfect way to learn about people's lives. There are so many beautiful people out there, living a pure (and for many of us a tough) life, who deserve it to be seen. And of course, all was (and is) a projection. Being out there just with myself and with people who speak a different language ga me the opportunity to see myself, learn about my own needs and gifts. And so, the project I SEE YOU is born. First in my photography (you can see in the gallery) and later more actively in sharing ideas and telling their story.
Coincidence? I prefer to call it confirmation of desire.
The turning point in my life was triggered by a friend's question who asked me to dream. Immediately I could visualize: "I want to be with people, see them, at an equal level, travel and share stories. I want to connect people to learn from and inspire each other." So, there it is! I said it.
And wow, not even two months later a volunteering project presented itself to join a – for me till then unknown – Dutch NGO. As reporters we went into Kenyan communities to interview local volunteers and beneficiaries of the projects. By sharing the survival stories of the most inhuman situations encountered in life, they felt heard and seen. Coincidence that this job came on my path? I prefer to call it confirmation of desire. Not an easy job to really understand the situation when coming from a completely different background. It felt as a 'taster' for me how to deal with such stories. I mainly saw the strength of the people and anything but victimisation.
Staying in the office means every day the same faces
When I returned to the office after two weeks of immersion in amazing stories, I knew directly 'this is not the right place for me anymore.' I have to go out there, meet the unseen and share their stories. Staying in the office would mean every day the same (though also beautiful and very kind) faces everyday. The opposite of that inspires me.
So, I left my job in summer 2018 and a one-way ticket brought me into the wild from where I let my intuition take the lead. Learning about lives, cultures and rituals, needs and people's drive or purpose in life. I experienced that the local people not only have their own inspiring story, but so many 'local change makers', as I like to call them, have started initiatives to bring a positive impact to the community, the country or even the world.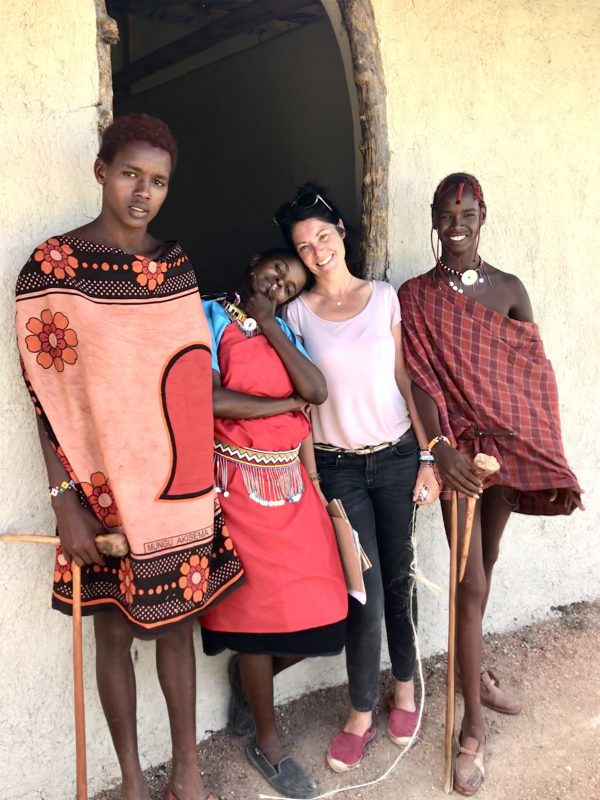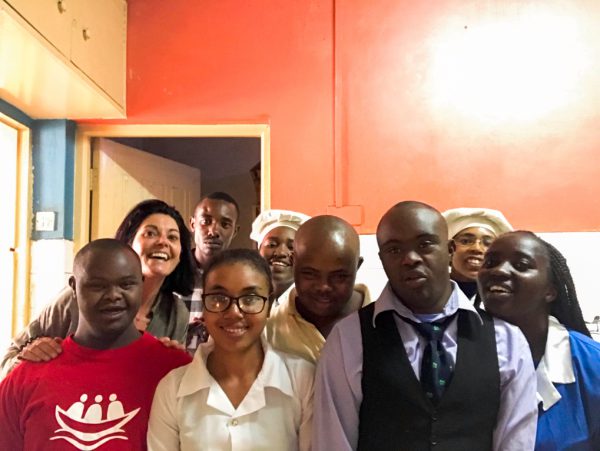 Everybody has something to give
And it was when I met the Nepalese Nasreen Sheikh when the seeds of Impact Collective were planted: Nashreen is such an inspiring local change maker with her own tough history and drive to help women. After she had run away from arranged child marriage and working in a horribly dangerous and of course underpaid sweat shop at a very early age, her life brought her to founding Local Women's Handicraft: her experience has taught her that many nepalese females are victim of same situations and need, shelter, safe environment and work. When we met in 2018, she was on the crossing of bringing the organisation to a next level for more empowerment of the females. This also needed a name change, for which she was looking for pro-bono lawyer. That's where I started to think "He, I have a couple of lawyers in my network. Not that all are experienced in this particular field, but the network would lead us to the right person."
Impact Collective is my wish to make the world a bit more inclusive and to really see each other, because everybody has something to give.
In a nutshell
I am a connector, problem solver, I think in opportunities and am creative with simplicity. My honest interest in people makes it easy to get into contact with various cultures and different walks of life. Arrival date on planet earth was Friday 13 March 1981 in The Netherlands, what I still call my homebase. My dream is to give more meaning to my storytelling photography and to inspire to connect with different backgrounds in order to make the world a little bit better for everybody.