Impact Collective, to make an impact together through
social initiatives.
Our VISION is an inclusive world where people respect and support each other.
The MISSION for achieving the vision is to create a community of impact change makers by connecting local social enterprises and NGOs with business professionals worldwide to collaborate in making positive difference in the world.
By sharing ideas, visions and skills we inspire each other. No matter where about in the world we live, at what point in walk of life we are or the culture we value, we share a similar mindset that is contributing to make a better and more inclusive world. Everybody has something to give.
Impact Collective as intermediary between local change makers and business professionals.
Local change makers have the greatest ideas to support their communities. Sometimes as survivors themselves, other times by being close to the root cause, local change makers know what is needed to bring a positive difference to the community. The need is support on the social projects and local change makers' gift is knowledge about community life.
On the business side, corporates and employees feel the need to use their skills more meaningfully to contribute to a better world. Their everyday work is focused on their own business and making money in their own industry. Their need is to learn more about different parts of the world and their gift is their business experience.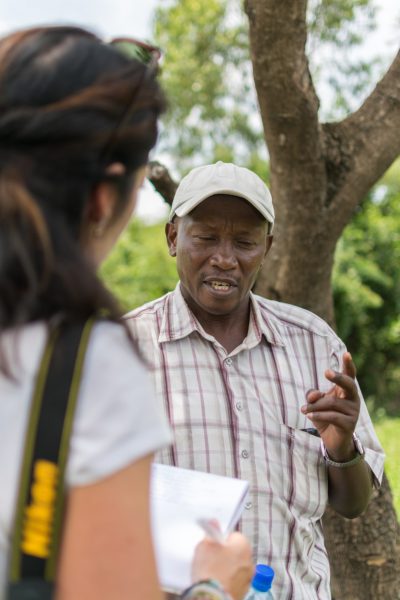 Way of working
E-VOLUNTEERING is the way we believe in. Internet is almost everywhere to connect us, to see each other and to exchange lessons, knowledge and experience. By remote collaboration we can truly on realising results, instead of the experience of the business professional, who obviously would be the traveler/visitor of the developing country. Impact Collective stands for connecting local change makers and business professionals to work jointly on impact projects. We support the local change maker in defining the project and the need. Together with the business professional we explore the skills to share. From there we can make the match and have an introduction together in which we define the project, timeline and intended result to work towards together.
Role Impact Collective
As intermediary, Impact Collective supports both local change makers and business professionals to clarify their offer and need before to connect the best matches. The following activities include:
✓ Define the projectplan with local change maker and the needs;
✓ Explore the business professional's skills and motivation;
✓ Facilitate introduction meeting and define agreement on timeline project, intended result, time input from both parties;
✓ Function as contact point in case of issues;
✓ Wrap up project in closing meeting with both parties to discuss result.
Furthermore, Impact Collective is continuously in search for new projects and business skills. Please contact us when you are interested and want to hear more